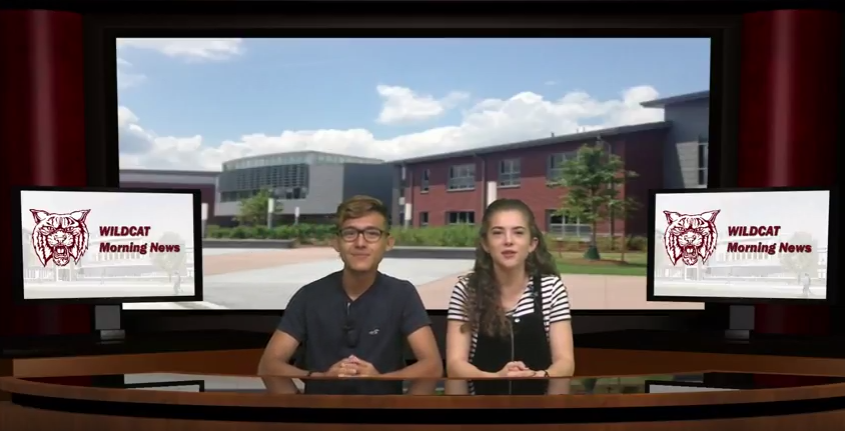 9/28 morning News
TV Studio
Thursday, September 28, 2017
Are you looking for a very delicious job? How about joining the team at Throwback Burgers, a brand new burger place opening up in October right in the center of town. I'm talking about REAL burgers here….burgers that Five Guys and the Wahlbergs eat when no one is looking. We're right between Dunkin and Envy Tailors in the plaza in the center of town, so stop by for an application or call Amantino at 781-864-7639.
"Ever thought it might be fun to have a relaxed, thoughtful discussion of the Big Questions of Life? Drop in on Tuesday afternoons after school in the Fall in the West Bridgewater Public Library Gallery. Join others interested in deep conversations. In the coming weeks we plan to discuss: "Is education a right or a privilege?" "What is the responsibility of the individual to society and vice versa?" "Is the Truth knowable?"
Also from the Town Library - "On Fridays after school in the Fall, an Open Mic for spoken word and poetry will be held for local teens from West Bridgewater and surrounding towns. This Poetry Slam will feature original poems and spoken word pieces and/or works of your favorite poets and authors. Share your work in a relaxed and supportive setting.
Lifetouch student picture day for grades 7-12 will be on Wednesday, October 11th. All students taking the PSAT that day will have their photo taken after they have completed their exam. Seniors that want to use a Lifetouch photo for their Senior photo in the yearbook should come to school on Wednesday, October 11th, ready to be photographed.
Yearbook Staff - The sign up sheet for page assignments can be found in the office. Please sign up for your first 3 choices by Thursday September 28th.
The Games Club is all about having fun. We will spend time playing video games, Card games and board games like Street Fighter, Dungeons & Dragons, Magic the Gathering, European style games, and many other fun games. We will currently be meeting on Mondays after schools in room 212 until about 3:30. We look forward to seeing you there!
There will be a brief meeting for all high school "mathletes" interested in joining the High School Math Club in the Orange Commons on Friday during Power Block after the 5 minute freeze.
Seniors- Reminder, permission slips and $25 payment for the Adventure Park field trip are due by this Friday (9/29). Disney forms and initial payment is due by Monday of next week (10/2). Please see Ms. Silva or Mr. McMurray with any questions.
GUIDANCE OFFICE: College Visits list is now available on the school website under guidance department. This document will be constantly updating so please check back on a regular basis. There is a signup sheet in the guidance office and you will also need a pass to give to your teacher. Upcoming visits are as follows:
COLLEGE VISITS FOR THE NEXT TWO WEEKS ARE AS FOLLOWS:
| | |
| --- | --- |
| 10/5/17 | UNIVERSITY OF CONNECTICUT |
| | |
| 10/6/17 | CASTELTON STATE VERMONT |
| | ENDICOTT COLLEGE |
| | |
| 10/11/17 | UMASS AMHERST |
| | SACRED HEART |
| | |
| 10/13/17 | IONA COLLEGE |
SOPHOMORES & JUNIORS, Mark you calendars, the PSAT TEST will be administered this October 11 here at school. PSAT PAYMENT IN THE AMOUNT OF $16.00 is due in the Guidance Office by Friday, October 6, 2017. Cash or checks. Please make checks out to WBMSHS. Please contact guidance with any questions.
SOPHOMORES …
Applications are being accepted for the Hugh O'Brian Youth Foundation (HOBY) seminar in the guidance office. Each year West Bridgewater has the opportunity to send one sophomore to this all-expense paid weekend seminar, being held at Bentley University. This leadership program introduces high school sophomores to distinguished leaders from various sectors such as business, education, technology, government, science and the arts. Sophomores are encouraged to apply for this opportunity. Interested students can obtain more information in the guidance office.
Last Year's delegate was Valerie Puliafico.
APPLICATION DEADLINE IS THURSDAY, OCTOBER 26.
COLLEGE FINANCING SEMINAR
This years college financing seminars will be held on Tuesday, October 17, 2017 in the high school auditorium beginning at 6:00 p.m.
This seminar is an opportunity for all parents of juniors and seniors to be informed on the many options available for financing your child's college education.
Attention students looking for community service hours. Mrs. DeCastro is looking for students to work the sidelines at the girls soccer games. Two hours of service will be awarded each game. Please see Mrs. DeCastro if you are interested.