Wildcat of the Week-Michelle Mischley
Patty Oakley
Friday, December 16, 2016
Meet WILDCAT of THE WEEK: Michelle Mischley English teacher, WBMSHS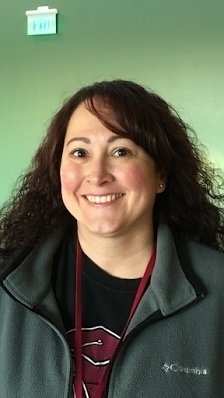 What is your educational background?
My educational background consists of a Bachelors in Psychology with a minor in English from Quinnipiac University and a Masters degree from Bridgewater State University in Clinical Psychology.
What made you choose teaching as a career?
I didn't choose teaching so much as it chose me. I worked with a school psychologist in a public school setting. One day the principal asked me if I'd like to teach an English class. Long story short, I took the teacher test, earned my license and never looked back. It was love at first class. I can't imagine doing anything else!
Can you describe a favorite teaching moment?
My favorite teaching moments are too many to mention, but in general, I love seeing a student finally "get it". I love hearing them laugh in class and have a good time. I love when they succeed at something they didn't think they could have before. I especially love when they finally understand that I made them work so hard because I believed in them, even when they sometimes didn't believe they could succeed.
What do you do for fun?
I like hanging with my family, scrapbooking, watching movies, playing video games and, of course, reading.
What are your favorite foods?
My absolute favorite food is my grandmother's soup. Every year she would ask me what I wanted for my birthday and I would say soup just for me, and every year she would make it. Being Italian, I have to say all Italian food, especially the desserts!
What kind of music do you enjoy?
My music taste runs everywhere. I love K-Pop (Korean Pop music) and Top 40, especially Flo Rida (The students make fun of me for that one!). I love all '80s (best era ever) and Led Zepplin, AC/DC, U2, Foo Fighters...the list goes on and on!
What movies do you like?
I'm not a huge movie watcher these days but some of my faves are The Lost Boys, Avengers, Serenity, anything horror, and, of course, Pixar/Disney films. Mulan is my fave out of those ones.
What books do you enjoy?
This is a hard one here. Asking an English teacher to name her favorite books is liking asking which child she likes better. My short list: To Kill A Mockingbird, Jane Eyre, Lord of the Flies, Great Expectations, Pride and Prejudice, lots of poetry, especially Billy Collins and Elizabeth Barrett Browning.
What Is your favorite way to spend a weekend?
My favorite way to spend the weekend is hanging out with my family, going to soccer games, cooking. Sundays during the fall/winter months are reserved for the Patriots! Go Pats!!
What do you love about teaching in West Bridgewater?
I love teaching in WB because of the staff and students. We have a great group of teachers K-12, who truly care about each other and the students. We have a great group of students, who are smart, challenging, curious and hardworking. What's not to love? I feel blessed that I get to work in this system. I felt that way in 2002 when I started and I still feel that way now in 2016. How many people can say that about their jobs?