Wildcat of The Week-Debbie Llanes
Patty Oakley
Monday, January 30, 2017
Debbie Llanes: Grade 3 Teacher at Rose L. MacDonald School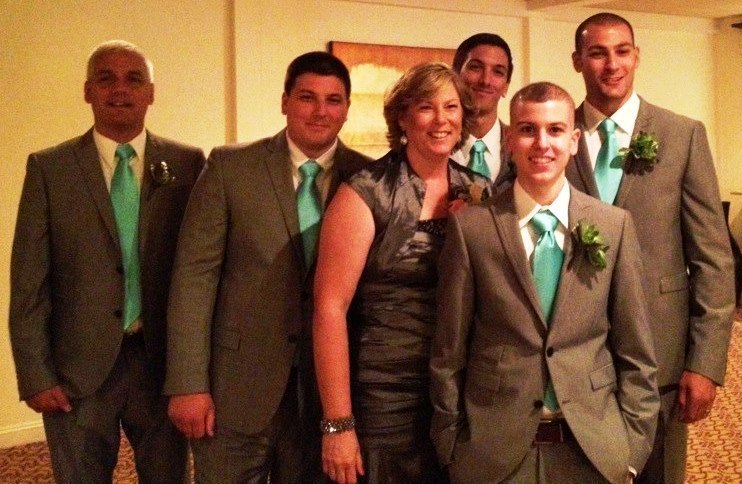 What is your educational background?
I earned my Bachelor of Science in Elementary Education from Bridgewater State College, my Master's Degree in Elementary Education from Salem State College, and from Curry College I recently earned my Educational Leadership endorsement. I am licensed as an administrator (with only four more classes to go for my Post-Baccalaureate in Educational Leadership)!
I was a kindergarten instructional assistant for five years. I student-taught in fourth grade at Howard School, worked as a 1:1 instructional assistant in first grade for a year, worked as a first grade teacher, and have been teaching third grade for the past ten years.
What made you choose teaching as a career?
When my youngest son was in first grade, I was hired as an instructional assistant in the kindergarten. I loved interacting with the students, their families, and the staff. I decided to go back to school to finish my Elementary Education degree. I was working full time, had four young sons, and going to school full time at night, and somehow I was able to juggle it all and have never looked back!
Can you describe a favorite teaching moment?
I have so many favorite teaching moments—it is hard to choose just one. One of my favorite teaching moments has to be when my students had the opportunity to use "George", a robot from the high school. They were able to program him to do simple commands and it was wonderful watching their faces and the pride they showed at being able to accomplish this task.
What do you do for fun?
I really enjoy traveling. Whether it's a day trip or a longer adventure, it doesn't matter—just getting away to explore new things is fun.
What are your favorite foods?
I love pasta, any type!
What kind of music do you enjoy?
I really like any type of music.
What movies do you like?
When I do sit down to watch a movie, I watch suspense or romantic comedies. I am not a big fan of science fiction.
What books do you enjoy?
I love to read and when I am not reading articles pertaining to education, I love to read mysteries, especially those written by Harlen Coben, my favorite author. I love history, too, so any historical fiction books, especially about the Civil War make my list. (I know, I am a nerd!)
What Is your favorite way to spend a weekend?
A relaxing weekend for me would be camping (we just bought our first camper) or driving my Jeep out on to Sandy Neck Beach and spending the day enjoying the ocean (my husband and I do this even in the winter!) But my favorite way to spend a weekend is with family—especially my two grandsons.
What do you love about teaching in West Bridgewater?
The best part of teaching in West Bridgewater is the collaboration among my peers. Because we are such a small district, we are able to get to know families and make those bonds that continue after their children leave our classrooms. I have had numerous students come back to intern for me, student-teach with me, or simply just come to visit! I also love how the school community rallied around my family when my son was sick and when I was sick—so much good came from so much misery!
A fun fact about you?
I have climbed Mt. Vesuvius in Italy and have seen the ruins of Pompeii.