Wildcat of the Week-Christine Page
Patty Oakley
Monday, November 07, 2016
Meet this week's WILDCAT of THE WEEK:
Christine Page, Assistant Principal Middle-Senior High School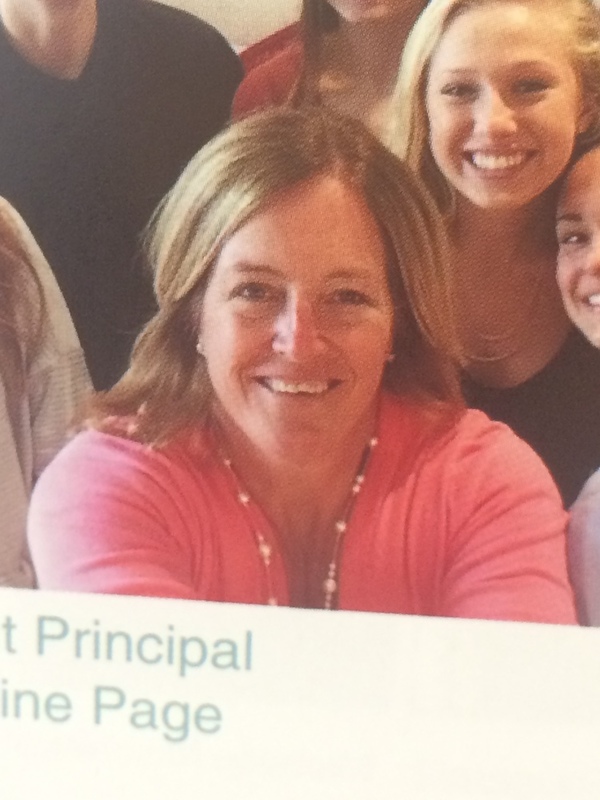 What is your educational background? BA from SMU, now Umass Dartmouth! Masters in School Leadership from Cambridge College.
What made you choose teaching as a career? Since a young age, I think I always wanted to be a teacher. I am one of six siblings, three of whom are in education, so I think it is in our blood!
Can you describe a favorite teaching moment? My favorite moments in teaching came when I felt I had made a difference. It may not have been about the subject I taught but a life lesson learned. Those to me were the most rewarding.
What do you do for fun? I love to read, spend time with family, friends and my new puppy, and play golf.
What are your favorite foods? ALL but mostly Italian.
What kind of music do you enjoy? I love all types but my favorite is country.
What movies do you like? Anything but horror!
What books do you enjoy? Love murder mysteries and a good romance novel.
What Is your favorite way to spend a weekend? Relaxing with family and friends, walking my dog, getting away to the cape.
What do you love about teaching in West Bridgewater? I love everything about working in West Bridgewater. We have amazing children, staff, and families. I couldn't ask for a better place to be—hence, why I have been here since 93!!
A fun fact about you? I love to dance!!