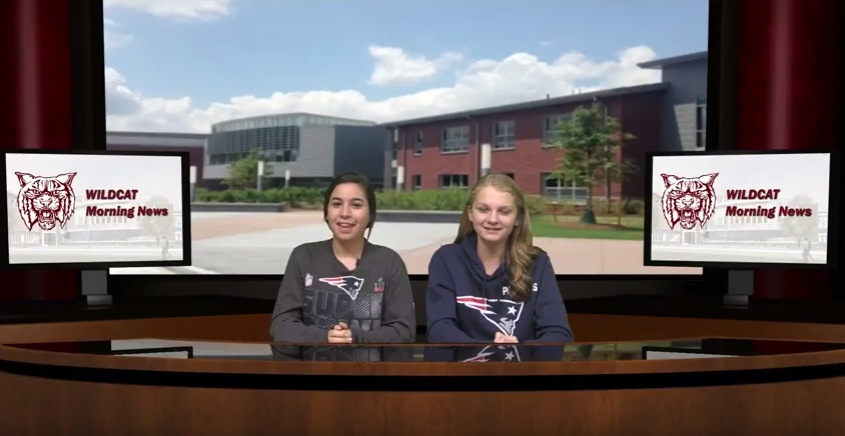 9/7 Morning News
TV Studio
Thursday, September 07, 2017
FRIDAY, SEPTEMBER 8, 2017
MORNING ANNOUNCEMENTS
9/7/17 VOLUNTEERS ARE NEEDED: The Boosters are in need of Ticket Sellers for the Duck Race. Choose any 1 or 2 hour shift this Friday night at the football game (6pm-9pm) or this Sunday at Park Day (10am-4pm). Text Vanessa 508-254-4133 with your name & day/time you want to volunteer. WBHS kids will get NHS community service hours!
VOLUNTEERS - COMMUNITY SERVICE HOURS
The BBA needs volunteers early on Saturday morning, September 30, to help with vendor unloading and set up; throughout the day to assist with children's activities, petting zoo, drink sales, etc.; and later in the afternoon to help vendors pack up and for general cleanup of the site. Home Depot has donated hand trucks and dolly carts to move the heavy items, so while there is some physical labor involved. While we will take any volunteer assistance, we would prefer to book students in 2-3 hour blocks of time, beginning Saturday morning at 7:00 a.m. and ending at 6:00 p.m. We have created a page at Sign Up Genius to make it easier for students. Here is a link. http://www.signupgenius.com/go...
GUIDANCE OFFICE: College Visits list is now available on the school website under guidance department. This document will be constantly updating so please check back on a regular basis. There is a signup sheet in the guidance office and you will also need apass to give to your teacher. The first weeks of visits are follows:
| | | | |
| --- | --- | --- | --- |
| 9/18/17 | Leah Miller | 9:00 a.m. | LESLEY COLLEGE |
| | | | |
| 9/19/17 | | 8:00 a.m. | WESTFIELD STATE |
| | | | |
| 9/21/17 | Candace | 8:00 a.m. | SIMMONS COLLEGE |
| | Kathleen Baird | 9:00 a.m. | CURRY COLLEGE |
| | Sean Racine | 10:30 am | SAINT ANSLEMS COLLEGE |
| | Rhonda | 1:30 p.m. | BAY STATE COLLEGE |
| | | | |
ATTENTION ALL LEOS! There will be an emergency meeting during power block today in the grade 8 common area. Park Day is this Sunday and we need volunteers all day. If you can't be at the meeting, check the Google Classroom site to sign-up online.
The Wildcats started off the Field Hockey season on the right foot with a 5 to 0 win over Brockton at home. Hannah Rolfe, Mia Smith, Celena OConnell and Rachel Smith all scored in the game. The defense anchored by Hannah Galbato stood strong and did not allow Brockton many shots on goal. Katy Dunn stepped up huge in her first game at defense and earned herself the Oar from the game. While Rolfe's continuous fight, and never give up attitude landed her the life-jacket. Come out Thursday to see the Wildcats take on Martha's Vineyard in their first conference game. Help us to build the boat, and keep rowing this season.
The following members of the golf team will be playing in the match today at Pine Oaks vs Southeastern and should report there at 2:30.
(Tucker Gullbrants/Patrick Mcabe/Jack Shea/Ben Souza/Dan Sullivan/Zach Bellody)