Join Inclusion Matters for Special Education Basic Rights and Meaningful Parent Participation - Tuesday, October 12th from 6:30 - 8:30 via zoom @bit.ly/IMBasicRights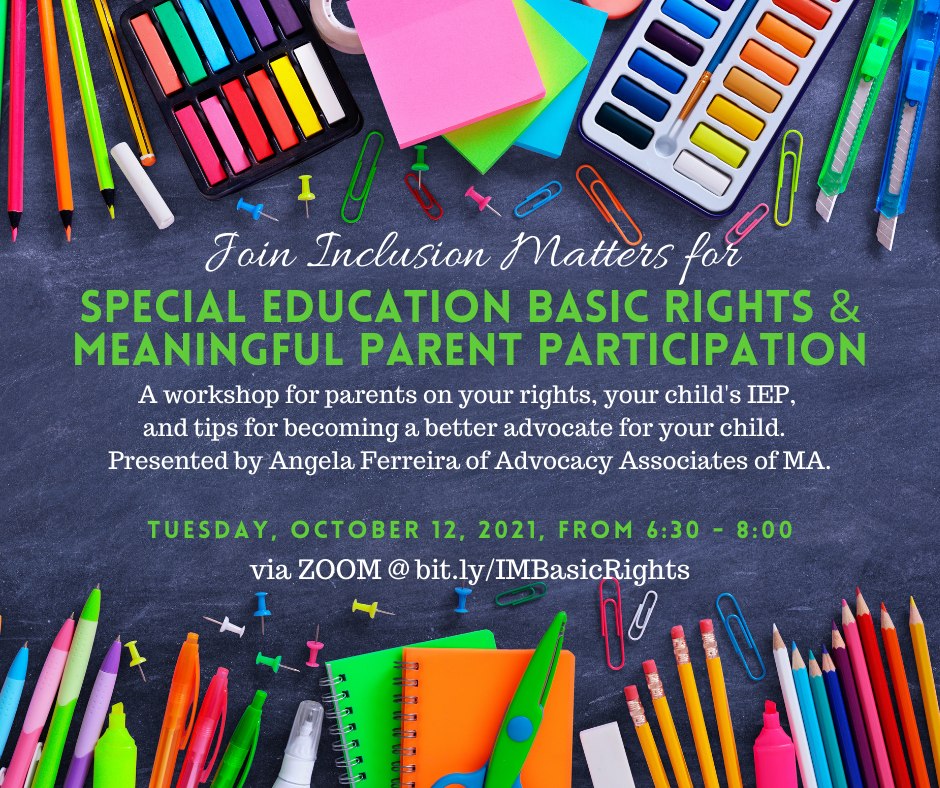 So great to see our Kindergarten students at the Spring Street School so excited to get to class and see the teachers we need to remind them not to run into the school! Happy Friday everyone!


Tonight -Howard School Curriculum Night. Grade 4 - 5:00 - 5:30 and 6:00 - 6:30 Grade 5- 5:00 - 5:30 and 5:30 - 6:00Grade 6- 5:40 - 6:40 (Please note the multiple times so if you have children in multiple grades you can see all their teachers.)

Great to see the WB student-athletes our on the fields, courses and courts doing a great job representing West Bridgewater! Go Wildcats!

WB ATHLETIC BOOSTERS MEETING Wednesday, September 8th @ 7 PM WBMSHS - LEARNING COMMONS Come join the discussion- all parents/guardians are welcome! Questions? Email @
wbboostersclub@gmail.com
GO WILDCATS!!

A reminder that tomorrow is a half day of school in WB. No lunches will be served. Dismissal at the MSHS at 11, Howard School at 11:30 and RLM at 12.

WELCOME BACK STUDENTS! -It was so great to welcome back our students today. Thank you to all the hard work by our staff to prepare for the year and thank you families for your continued cooperation.

WB Back to School Video - Welcome back our students, staff, and families. We are so excited to start the 2021-2022 school year tomorrow for students in Grades 1-12! Thank you Mr. Cray for filming and editing the video. Here is the link
https://youtu.be/9pyv5a9iS7Q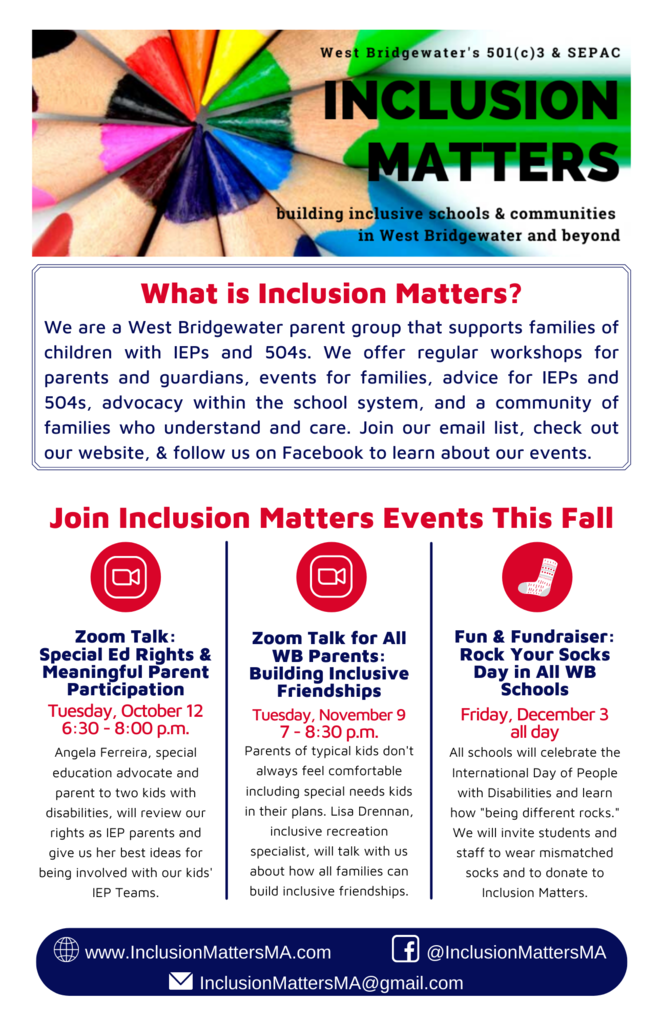 So great to see the students, families and staff at the orientation programs today. Great job everyone!

The West Bridgewater School Committee meeting that was previously scheduled for Monday, August 23rd has been rescheduled to Thursday, August 26th. The meeting will be held at the MSHS in the Learning Commons and will start at 6:30 pm. On the School Committee agenda will be the opening of the school year, including all relevant COVID-19 protocols and procedures. The meeting date was changed so we will have the most updated information from DESE related to COVID-19. On Friday, August 20th the Commissioner of Education, Jeffrey Riley, announced that on Tuesday, August 24th he will be asking the Board of Education to grant him the authority to require masks be worn by all students and staff in school buildings for the start of the 2021-2022 school year.


WB Bus Routes for 2021-2022 will be posted on the websites and available at the schools later today.

Summer Check In - Hello WB families, I hope you are having a wonderful summer break. Yesterday I sent out an email to all families which included a survey link. We will be providing more email updates as we get closer to the start of school. Take care.

Last Day of School in WB - We hope that all of our students, staff and families have a wonderful, safe and relaxing summer break. I want to thank everyone in our school community for pulling together during this difficult year and making it a great one. Wildcat PRIDE!