Good luck to the WB MSHS student-athletes who start practicing today for winter sports!

Increasing Disability Awareness - Talking with our kids about disabilities. Newsletter from Inclusion Matters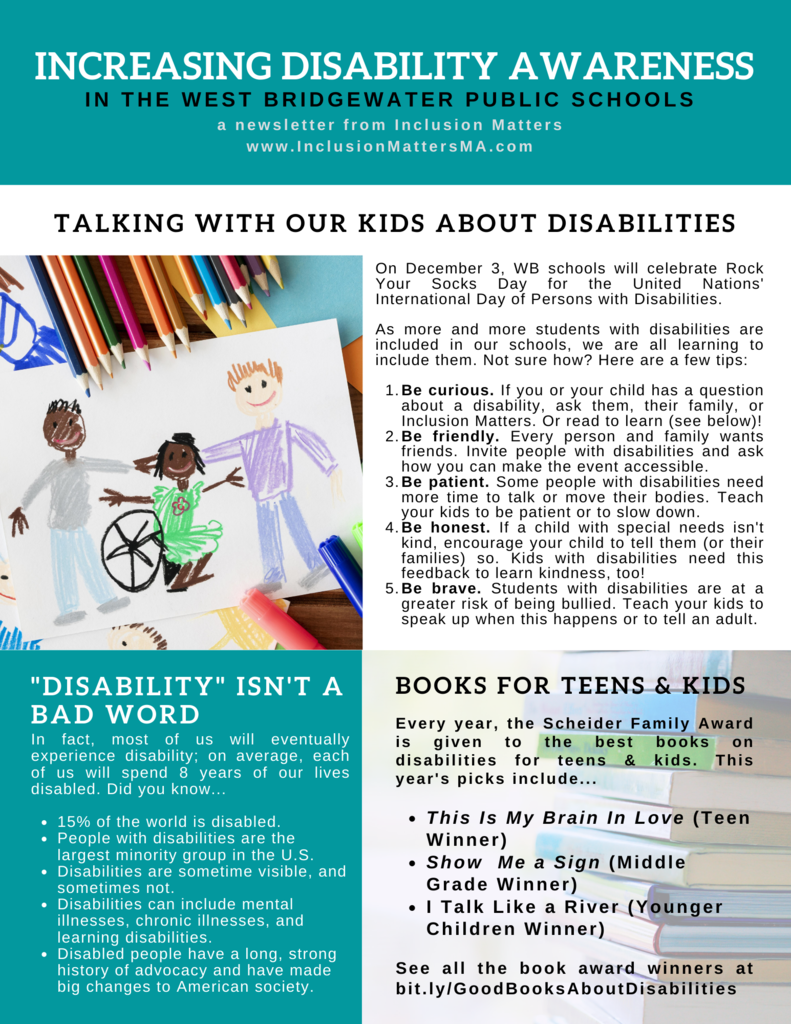 Don't Forget to Rock Your Socks on Friday, December 3rd as part of the Inclusion Matters Fundraiser!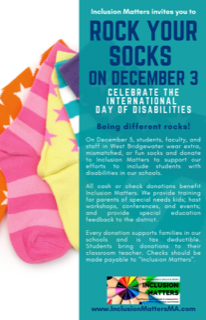 CONGRATS WB Field Hockey, Girls Soccer and Boys Soccer for moving on in MIAA Tournament! All tickets must be purchased online at
https://gofan.co/app/school/MA14770
FH at Littleton 11-9 at 6pm, Boys soccer home 11-10 at 4 and Girls home 11-10 at 6pm. Good luck!!

Great learning opportunity for ALL students and families -"Being Friends with Kids with Disabilities" webinar on Tuesday, November 9th from 7:00-8:30 on zoom. Sponsored by Inclusion Matters. Check out the attachment or visit InclusionMattersMA.com

Way to go Spring Street School staff!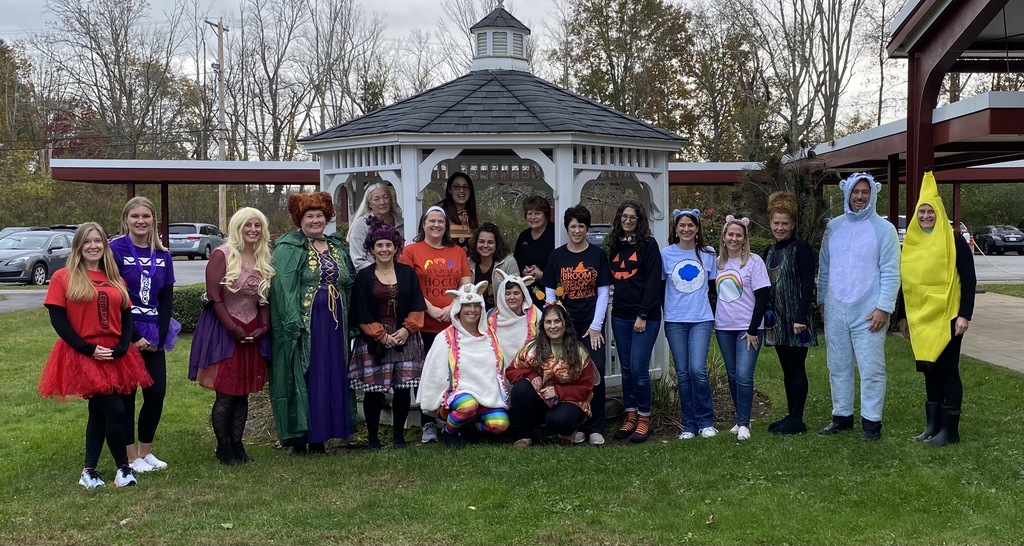 WB School Update - No School at the Rose L MacDonald School tomorrow due to power outage. There will be school at the Spring Street School, Howard School and Middle/Senior High School. Phone message and email messages have been sent.


PARENT ORIENTATION FOR OUR DISTRICT'S TFM REVIEW The School District together with the Department of Elementary and Secondary Education will be hosting a parent orientation to learn about the upcoming Special Education and Civil Rights review in our district. The parent orientation will be held virtually at 4:30 on November 2nd via Google Meet. The link information will be shared through the Aspen portal one week prior to the orientation. Please join us! You may contact the Student Services office at 508-894-1236 with questions about the parent orientation or the review. Thank you.


Message from Inclusion Matters It's IEP season! *Did you know you can request an in-person meeting of your IEP Team, even during the pandemic? *Did you know there are two sections of the IEP you can write and that your student's team must include? *Did you know your child can participate in their own IEP meeting? Come learn these and other meaningful tips about your student's IEP and IEP Team! Join us this Tuesday night (October 12th) at 6:30 for our first webinar of the school year, "Special Education Rights and Meaningful Parent Participation." As always, our webinars are free, open to the public, and do not require an RSVP. Just log in! To join, use this Zoom information:
https://bridgew.zoom.us/j/93356014877
or our shortened link:
https://bit.ly/IMBasicRights
or this Zoom Meeting ID 933 5601 4877 or by phone +16468769923,,93356014877# (no password required)

WB Powder Puff fundraiser game at 7:00 pm on Friday, October 22nd. The games will be played on the football field. This is a great event and also a fundraiser for the WB Scholarship Fund. Dont miss it!


The SSS students thank Dynamic Derek, Howard students Karate Kaitlin and RLM students Famous Sheamus from Fun Run for visiting classrooms this week and talking about self esteem. The Fun Run/Dance Fit is October 13th!



Join Inclusion Matters for Special Education Basic Rights and Meaningful Parent Participation - Tuesday, October 12th from 6:30 - 8:30 via zoom @bit.ly/IMBasicRights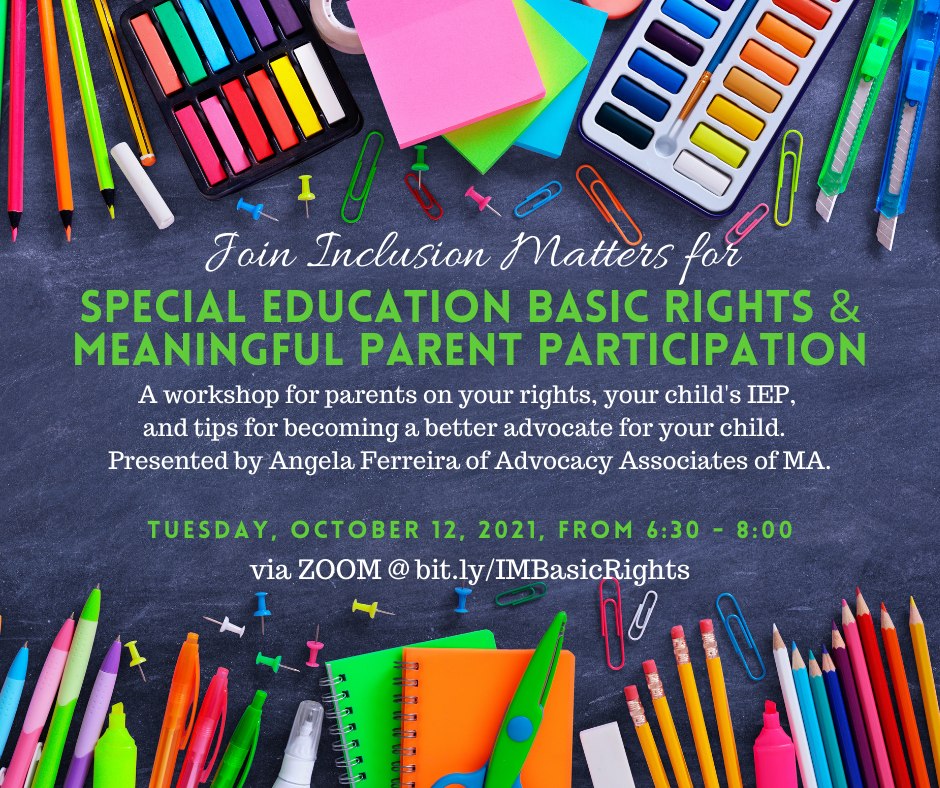 So great to see our Kindergarten students at the Spring Street School so excited to get to class and see the teachers we need to remind them not to run into the school! Happy Friday everyone!