Students who are interested in applying for one the of the United States Service Academies, please take a look at this opportunity for you and your families. @WBPSwildcats
Come on down to the WB Town Hall on Saturday, September 23rd from 12-3. Support our WB athletic programs and get your car washed!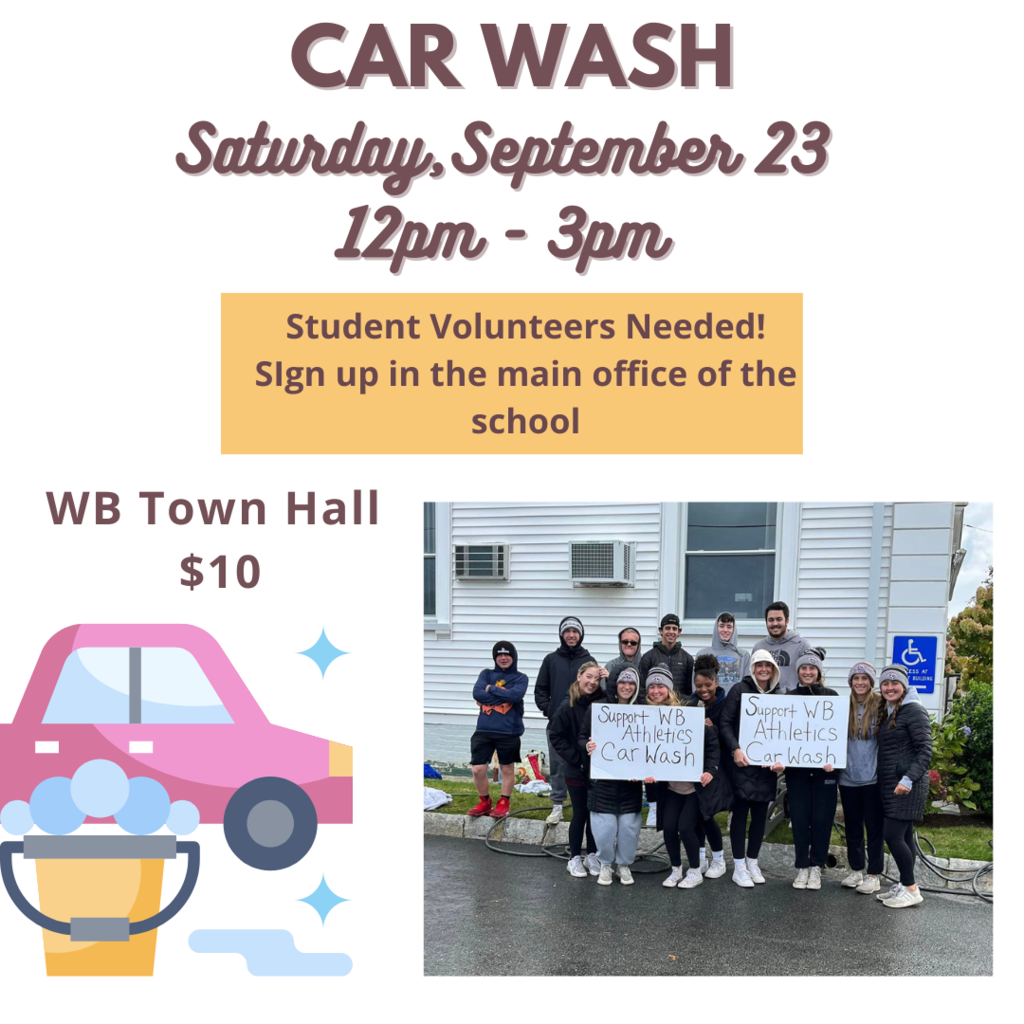 Thank you to those who attended the Feasibility Study and Schematic Design Overview public information night. For those who were not able to attend here is a link to the video of the presentation.
https://youtu.be/NeT4u6p-SE0
Feasibility Study and Schematic Design Overview Information Night - Monday, September 18th at 7 p.m. in the MSHS auditorium. All are welcome to learn more about the elementary building project that we are in partnership with the MSBA (Massachusetts School Building Authority). Learn more about the process and what goes into the feasibility study and schematic design. There will be a formal presentation and then an opportunity to ask questions. We hope to provide you with as much information as possible prior to the Special Town meeting on Monday, October 16th at 6 p.m.
Curriculum Nights - A reminder about the upcoming Curriculum Nights. Individual schools will be sending out more information about times *Howard School - Thursday, September 14th *Rose L MacDonald School - Thursday, September 21st *Spring Street School - Thursday, October 12th
Superintendent Morning Meeting - Friday, September 15th at 9:15 am at the Spring Street School. SRO Pope will be our guest speaker and will talk about his role and the safety and security of our students and staff. As always there will be an agenda & an opportunity for Q and A.
Feasibility Study and Schematic Design Overview Public Information Meeting - Monday, September 18th, 7 pm- in the MSHS Auditorium. Learn more about the MSBA Elementary Project prior to the Special Town Meeting on October 16th. All are welcome and encouraged to attend.
WB Athletic Boosters will be having their first meeting of the year on Wednesday, September 13th at 7pm in the MSHS Learning Commons. All are welcome to attend.
WB Curriculum Nights - Each school will send out more detailed information. MSHS - September 7th Howard School - September 14th Rose L MacDonald School - September 21st Spring Street School - October 13th
WB 1st Day - We had a great opening of school yesterday! It was so wonderful to see all of our students (grades 1-12) back in school. Thank you to all our WB staff who worked so diligently to prepare for the school year! Looking forward to PreK-K opening on Tuesday!
Happy Summer - We hope all of our students, staff and families have a wonderful and safe summer break! We are excited to welcome everyone back in late August. Each school will be sending out information later this summer.
WB Grade 8 Celebration of Learning - Great job by Mrs. Page, Mr. Hanna and the MS staff this morning at the event. Congratulations to the students and thank you to all the family and friends who attended.
RLM Grade 3 Farewell - It was great to see the 3rd graders perform and then watch the end-of-year slideshow today at the MSHS. Thank you Mrs. Goulet and all the teachers and to all who attended the event!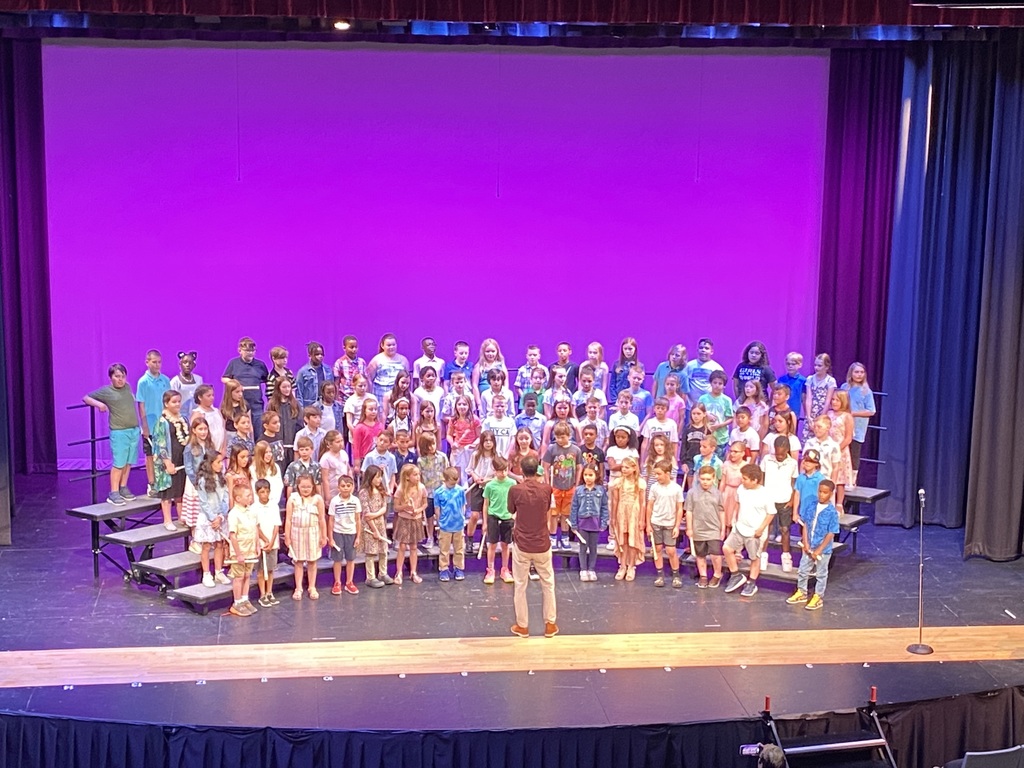 The Grade 6 Celebration at the Howard School was today. Great job by Mr. Leeman, staff, and of course the students! Wonderful to see so many family and friends at the ceremony!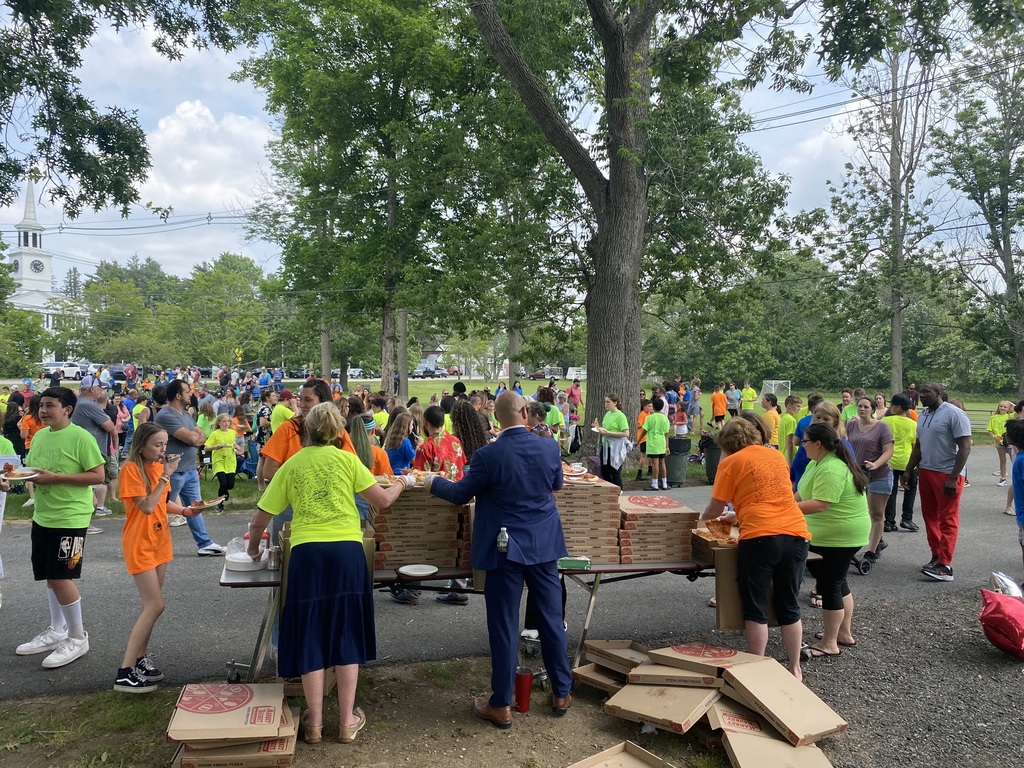 Farewell Mrs. Green - The students and staff lined the hallways at the RLM this afternoon to send Mrs. Green off in style! Thank you for all your years of service in WB! Great to see Mrs. Dubin and Mrs. Everett!
WB ATHLETIC BOOSTERS MEETING - Wednesday, June 14th @ 7 PM PLEASE JOIN US IN THE WBMSHS - LIBRARY (LEARNING COMMONS) Come join the discussion- all parents/guardians are welcome! Questions? Email us @
wbboostersclub@gmail.com
GO WILDCATS!!